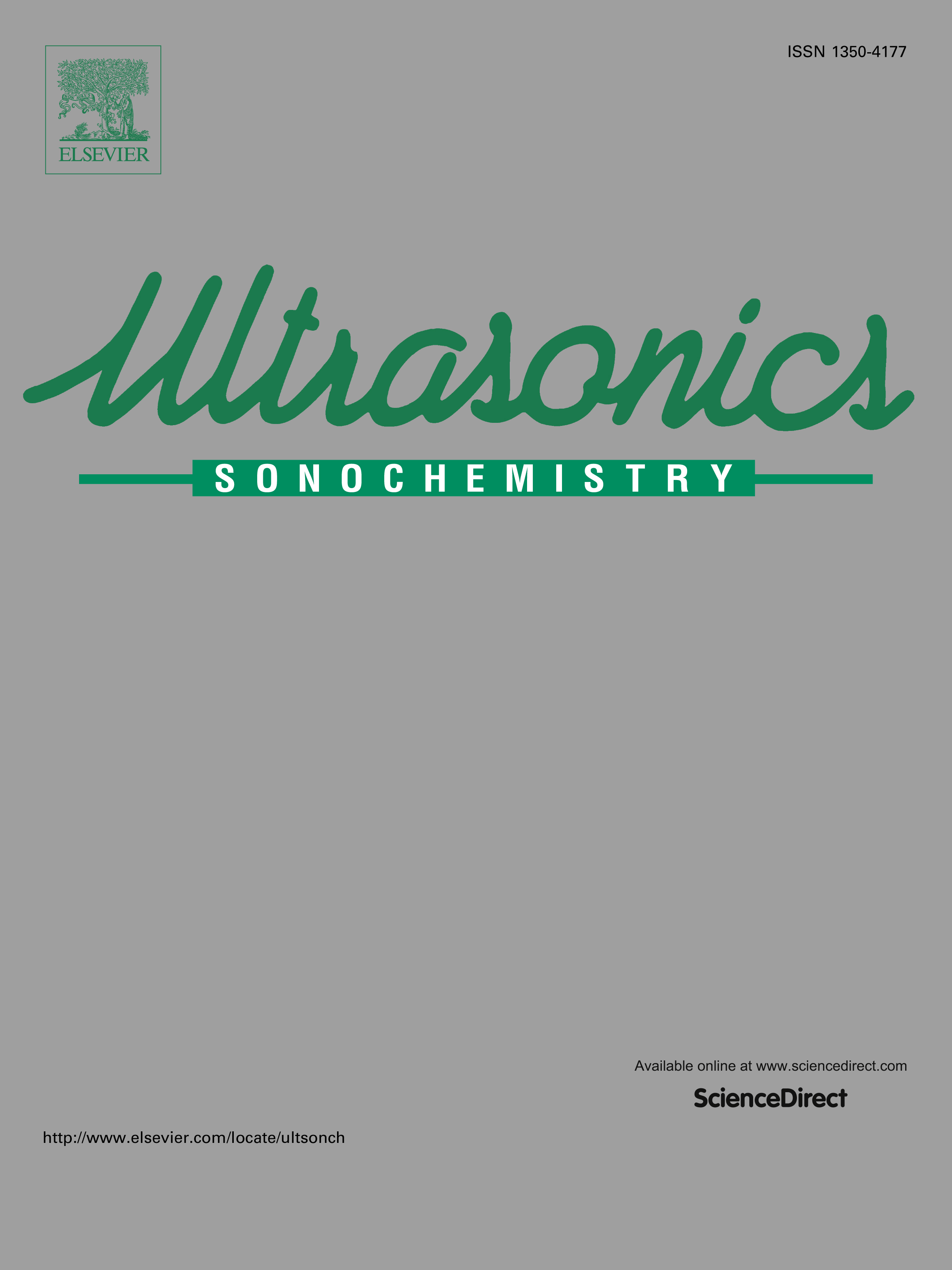 Dear Colleagues and Friends,
Special Issue on Ultrasonics Sonochemistry
"Selected papers presented at Ultrasonics 2018 will be published in a Special Issue of Ultrasonics Sonochemistry. Manuscripts will be subjected to the normal reviewing process as per journal guidelines and hence all the selected papers may not be accepted for the Special Issue".
For further information please contact Ms. Ana Laço: ana.laco@bioscopegroup.org.
---
Dear Colleagues and Friends,
On behalf of the organizing committee, we are delighted to welcome you to Caparica (Lisbon, Portugal), for the 3rd International conference on ultrasonic-based applications: from analysis to synthesis (ULTRASONICS-2018).
We cordially encourage you to attend and contribute to one of the major events in 2018 on the Ultrasonics field.
We are confident that you will appreciate the breadth and quality of the scientific program and the city of Caparica, and look forward to seeing you in 2018 in Portugal.
Symposium Subjects:
Ultrasound in Analytical Chemistry and Food Chemistry
Ultrasound in Organic and Inorganic Synthesis
Ultrasound in Synthesis of New Materials : Studies and Applications
Ultrasound in Biomedicine and Biochemical applications
Ultrasound and Physics and Physics Applications
Ultrasound and Environmental Applications
Ultrasound and Engineering
And last, but not least, we have some of the best in the arena:
Plenary Speakers
Kullervo Hynynen, PhD

University of Toronto, Institute of Biomaterials and Biomedical Engineering, Toronto (Canada)

Non invasive and targeted delivery of therapeutics to the brain using focused ultrasound

Jun-Jie Zhu, PhD

Vice Dean of Nanjing University Graduate School School of Chemistry and Chemical Engineering, Nanjing University, Nanjing (China)

Sonochemical preparation of carbon nanomaterials for ORR, hydrogen evolution reaction, oxygen evolution reaction, and water splitting reaction

Aharon Gedanken, PhD

Department of Chemistry Bar-Ilan University, Ramat-Gan Israel (Israel)

The formation of Metal Doped Carbon Dots and their Applications

Gail ter Haar, DSc (Oxon)
Head of Therapy Ultrasound, Joint Department of Physics, Division of Radiotherapy & Imaging, Royal Marsden Hospital : Institute of Cancer Research, Sutton (UK)The role of ultrasound therapy in cancer treatments
Daniel Razansky, PhD

Institute for Biological and Medical Imaging, Technical University of Munich and Helmholtz Center Munich, Munich (Germany)

Advanced optoacoustic methods for imaging of multi-scale in vivo dynamics

Andreas Mandelis, PhD

Center for Advanced Diffusion-Wave and Photoacoustic Technologies (CADIPT), University of Toronto, Toronto (Canada)

Intravascular Differential Photoacoustic Radar (IV-DPAR) and Ultrasound Co-registered Imaging for Early Detection of Atherosclerotic Plaques in Coronary Arteries
Keynote Speakers
Mar Villamiel Guerra, PhD

Department of Bioactivity and Food Analysis, Institute of Food Science Research (CSIC-UAM), Madrid (Spain)

Applications of ultrasound in the extraction of pectin from agro-food by-products

Mathieu Pernot, PhD

Inserm U979 "Wave physics for Medicine", Ecole Supérieure de Physique Chime de Paris (ESPCI), Paris (France)

Quantitative imaging of tissues and blood flows using 4D ultrafast ultrasound imaging

Chris L. de Korte, PhD

Medical UltraSound Imaging Center (MUSIC 766), Dept. Radiology & Nuclear Medicine, Radboud University Medical Center, Nijmegen (The Netherlands)

Better, faster and higher with ultrasound for diagnosis of cardiovascular disease and cancer

Kian-Meng Lim, PhD

Department of Mechanical Engineering, National University of Singapore (Singapore)

Use of ultrasound for particle manipulation in microfluidic devices

Brijesh Tiwari, PhD

Teagasc Food Research Centre, Ashtown, Dublin (Ireland)
Biochemical Effects of Ultrasound in Food Processing

Dmitry Eskin, PhD

Brunel University London, BCAST, Kingston Lane, Uxbridge (UK)

Fundamental studies of ultrasonic processing of liquid metals

Anuradha Subramanian, PhD

Chemical and Biomolecular Engineering University of Nebraska, Lincoln (USA)

Ultrasound in Cartilage Tissue Engineering: Modeling Analysis and Experimental Verification

Ari Glezer, PhD

Woodruff School of Mechanical Engineering Georgia Tech (USA)
Ultrasound Liquid-Vapor Interfacial Actuation for Enhancement of Two-Phase Heat Transfer

Michal Schneider, PhD

Deputy Head & Director of Research, Department of Medical Imaging and Radiation Sciences School of Primary and Allied Health Care Faculty of Medicine, Nursing and Health Sciences Monash University Clayton, Victoria (Australia)
Biosafety of neonatal cranial ultrasound
The Oral Contributions can be viewed here
On behalf of the scientific and organizing committees,
Carlos Lodeiro-Espiño
José-Luis Capelo-Martinez
---
Warning for participants
Please note that Exhibition Housing Services, Exhibition Housing Management and Trade Show Housing do not represent the PROTEOMASS Scientific Society nor BIOSCOPE group, nor have PROTEOMASS Scientific Society or BIOSCOPE Group authorized them to use their names or trademarks on information they send out to participants.
---
Be aware of cold calls from Convention Hotel Services (CHS) or from someone named Adam Max! A company called CHS (Convention Hotel Services) is calling or e-mailing attendees of conferences worldwide, claiming to work for the conference organizers and asking for credit card details to finalize the booking of accommodation. If you receive such a call or e-mail, do not give away any personal information or credit card details! None of the parties involved in the organization of ULTRASONICS 2018 is working with CHS. 
We look forward to seeing you soon.
With kindest regards
The BIOSCOPE Team
---
MIND!!: Booking must be done directly with the HOTEL. Internet or travel agency bookings do not included meals and social events. See the Venue Registration section for more information.
Booking through the Internet and/or travelling agencies will imply additional cost for meals:
        • 15€/lunch/person/day
        • 22,50€/dinner/person/day
           no social events